Golden Retrievers, AKC, OFA, DNA 
QUALTIY BREEDING – PASSPORT GOLDEN RETRIEVERS
CHAMPION BLOODLINES -PASSPORT GOLDEN RETRIEVERS
INTELLIGENT, TRAINABLE for
RALLY, OBEDIENCE, HUNTING, FAMILY – PASSPORT GOLDEN RETRIEVERS
AKC Golden Retrievers
Beautiful, Health tested Golden Retrievers!!!
Placing beautiful Golden Retrievers in the greater Seattle area,  Washington state, Canada,  Colorado, Idaho, Oregon, California and Denmark! 
Passport Golden Retrievers!
We  have been raising Golden Retrievers for over 15 years on our small farm north of Seattle. We also enjoy walks on forest trails and the ocean shores of Fidalgo Island. We are  hobby breeders and only occasionally breed our dogs. Our dogs are family members first and parents second. We strive for good healthy dogs with sound conformations a good dispositions. All of our dogs are OFA examined for Hip, Elbow, Heart and Eyes plus we do DNA screening.
Our puppies go to wonderful families who love doing a variety of activities with their dogs. We handle our puppies daily and provide Early Neurological Stimulation. After their first shots they are allowed to meet friends who work with us to socialize them. Puppies are born in the dining room and are exposed to Cats, Dogs, Vacuum cleaners and us!  We also get them outside to play. Our puppies are trained to use a litter box, which is a tray with wood pellets making potty training much easier.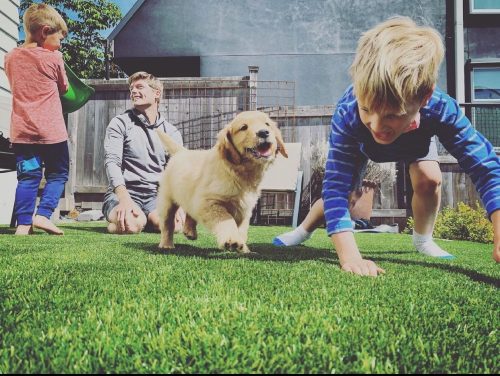 Here our Princess Leia and her brothers Captain Kirk and Orion out on a stroll on the beach!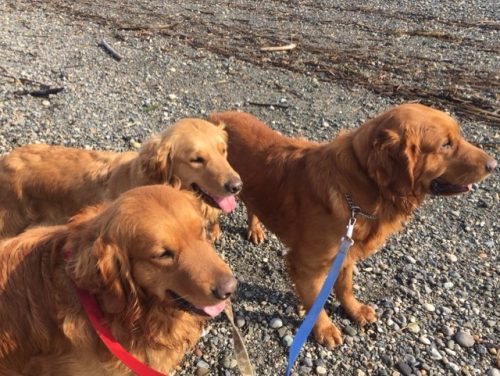 Socke Hounds Aspen Bay and Passport n Shasta Mountain Kai puppies.
We are excited to announce a litter from  Socke Hounds Aspen Bay and Passport n Shasta Mountain Kai.  Both parents are AKC registered, have OFA clearances, DNA Screens from Champion blood lines. This litter was born November 22, 2022. They will be ready to go home January 18.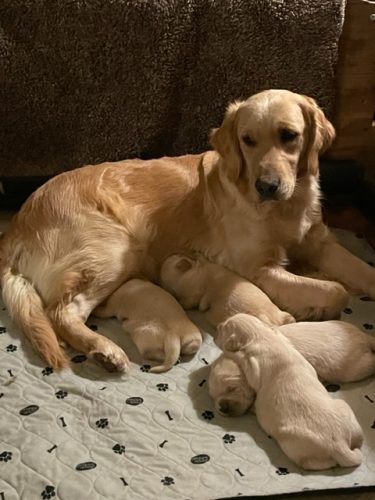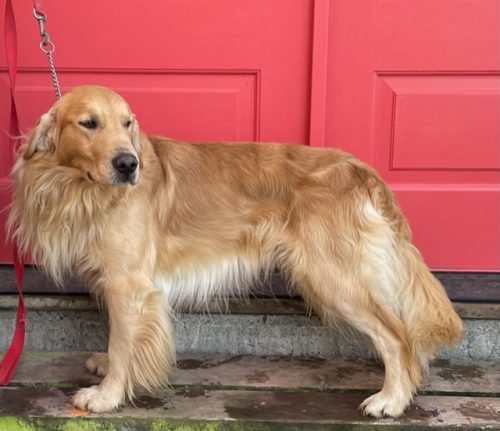 Socke Hounds Princess Leia & Passport n Shasta Mountain Kai puppies!
We are also excited for this litter which was born December 4, 2022. These pups will be ready to go home in February. Kai's father is a retired Show Champion from Salem, Oregon. Kai has very good health clearances through OFA especially with his Excellent rating on his hips, which is hard to achieve. Leia's grandfather was a Show Champion and a Champion in Field work. Both dogs exhibit good conformation and good health.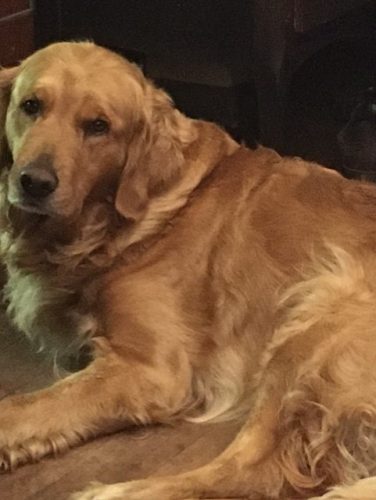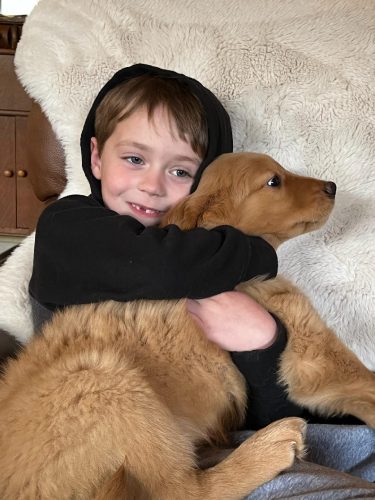 Our puppies come with limited registration, veterinarian health check with first shots and wormer, AKC litter registration, a supply of puppy food for transition, a blanket rubbed on mom, one year health guarantee, copies of health clearances and lineage from parents, and continued breeder support. Full Registration is available to approved homes.